YOUTH DROP IN
Youth in the community has identified the need for a safe, supportive space to drop in and build their bundles with cultural teachings, drumming, cooking skills, employment skills, and social support that strengthens cultural identity and a sense of belonging.
NATIVE YOUTH ADVANCEMENT WITH EDUCATION HAMILTON (NYA:WEH)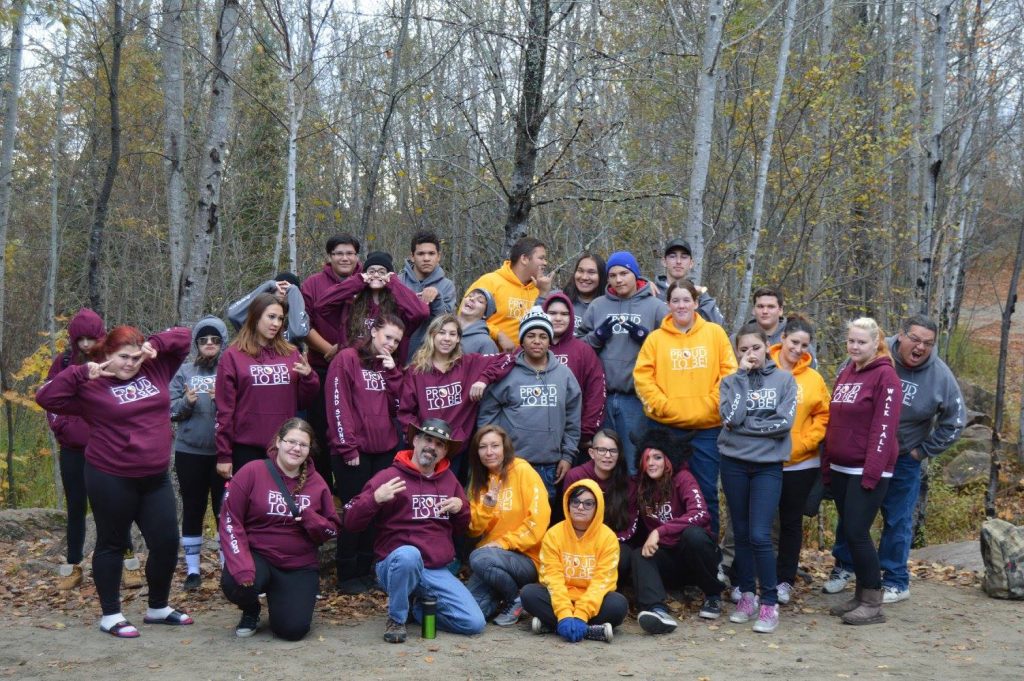 The NYA:WEH program is a 'stay in school' initiative, to assist and support First Nation, Métis, and Inuit students in elementary and secondary education. NYA:WEH is responsible for empowering Indigenous students toward success, through personal, social, and culturally-based educational support.
The NYA:WEH Elementary program engage and supports First Nation, Métis and Inuit students in Grades 6 to 8 and their families in both the Hamilton-Wentworth District School Board and Hamilton Wentworth Catholic District School Board.   Indigenous youth advisors will work with the students, their family and the school community to provide wholistic programming within an inclusive Indigenous educational framework that supports transition to secondary school and explores pathways to post-secondary education through academic, cultural, social and emotional support.
The NYA:WEH Secondary program provides support for Indigenous learners to promote student engagement and a positive school experience.  The youth advisor will work with students, program staff, families, support agencies, and the community in order to respond to the needs of Indigenous students to engage in culturally relevant wholistic strength-based approaches to lifelong learning.
Locations
Public Board – Secondary

Bernie Custis –  1055 King Street East, Hamilton, ON L8M 1E2 905-296-2504
Nora Frances Henderson  – 75 Palmer Road, Hamilton, ON L8T 3G1 905-389-2234
Sir Winston Churchill –  1715 Main Street East, Hamilton, ON L8H 1E3 905-547-6415
Public Board – Elementary

Prince of Wales  – 77 Melrose Avenue North, Hamilton, ON L8L 6X4 905-667-5870
Queen Mary –  1292 Cannon Street East, Hamilton, ON L8H 1V6 905-547-0321
Gatestone  – 127 Gatestone Drive, Hamilton, ON L8J 3Z5 905-573-7731
Ray Lewis  – 27 Jessica Street, Hamilton, ON L8W 4A1 905-318-3131
Cecil B. Stirling  – 340 Queen Victoria Drive, Hamilton, ON L8W 1T  905-385-5374
 Templemead – 62 Templemead Drive, Hamilton, L8W 3Z7 905-383-8348
Catholic Board – Secondary

Cathedral Secondary 30 Wentworth St N, Hamilton, ON L8L 8H5 905-522-3581
Catholic Board – Elementary

St. Eugene  – 120 Parkdale Ave S Hamilton, ON L8K 3P3 905-545-9598
Holy Name of Jesus –  181 Belmont Ave Hamilton, ON L8L 7M5 905-549-0017