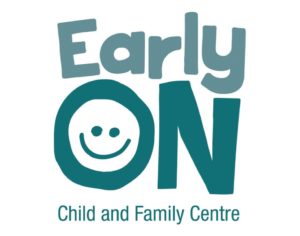 Niwasa EarlyON Child and Family Centre
Niwasa EarlyON provides children from birth to age six opportunities to engage in play with parents and caregivers. The centre offers a safe and welcoming environment to all families, with qualified professionals and quality programs. We provide a range of parenting, health, and educational resources for families. We integrate How Does Learning Happen and Indigenous Pedagogy into our regular programming to provide a holistic, child-directed, play-based learning experience. We incorporate the cultural diversity of our community in our programming. Lunch and snacks are provided, and free transportation can be requested both to and from our EarlyON centre.
Outreach Programs:
Indigenous Early Years Outreach
Traditional Storytelling and Songs
Check It Out Drop-Ins remain closed
Please talk to your family doctor if you are concerned about your child's development.
Indigenous Family Gathering Time
Join Niwasa's Facilitators for interactive traditional stories, songs, and dances to promote literacy and numeracy in the early years.
Public Health Nurses
A public health nurse is available to provide information and support on pregnancy, breastfeeding, parenting, family health, nutrition and introduction to community services.
Location:
Biindigen Well-Being Centre, 785 Britannia Ave, Hamilton, Ontario L8H 2B6
Hours of Operation: See current program calendar below
Registration:
Beginning May 2, 2022 all Niwasa EarlyON pre-registration and sign-in activities will be conducted using the KEyON system. Families will be able to register for all EarlyON programming in Hamilton using your KEyON account.
To register for a free account please visit www.keyon.ca