Gahwajiya:de-Family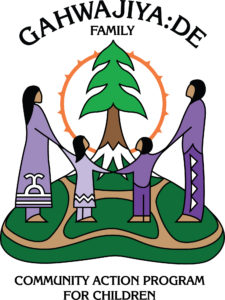 CAPC aims to strengthen Indigenous families with children 0-6 years old by providing programming and services that support and enhances healthy child development. Everyone is welcome.
CAPC consists of drop-ins, individual sessions, group sessions, home visits, and outreach.
CAPC offering:
Father Involvement Activities
Child Safety Kits
Community Socials and Events
Cooking Sessions
Culture and Language Sessions
First Aid/CPR Certification
Traditional Parenting Sessions
Safe Food Handling Certification
Family Outings
Family Arts and Crafts
If you are interested and want to learn more information or have any questions please contact the CAPC Coordinator.
(905) 549-4884 ext. 304
Cell: 519-209-3574
Email: [email protected]
318 ½ Colborne St., Brantford ON N3S 3M9
For information, please visit our Facebook page at https://www.facebook.com/capccpnp.brantford.7