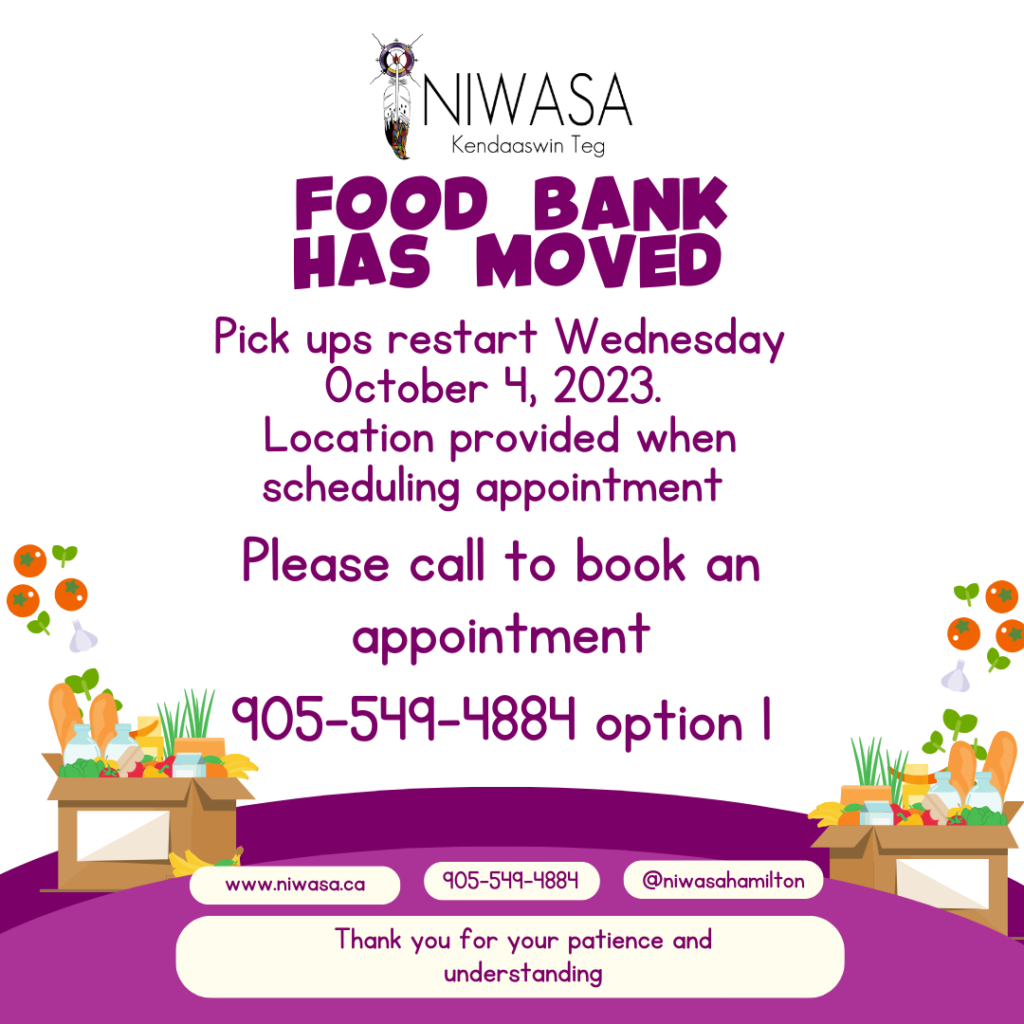 Appointment pick-ups restart on Wednesday October 4, 2023.
Location will be provided when scheduling an appointment.
By appointment only, please call 905-549-4884 EXTENSION 1
Please see Indigenous Call Centre section of website for more information.
Niwasa Food Bank is a member of Hamilton Food Share network. In ward's 4 & 5 of Hamilton's east end there is limited access to Emergency Food locations.
When the opportunity to take over the operations of the Food Bank located at 785 Brittania avenue in the McQuesten neighbourhood was presented, it was a natural fit as we have been providing services in the neighbourhood for over 20 years.
In the time we have been managing the operations of the Food Bank we have seen an increase in service users. We are actively striving to diminish the stigma of accessing a food bank and we are working with the McQuesten Planning team to provide coffee/tea and a welcoming, safe and dignified space for folks as well as quality food. We have received positive feedback from the McQuesten neighbourhood and hope to increase our partners in the community so that we can to provide this essential service.