Indigenous Call Centre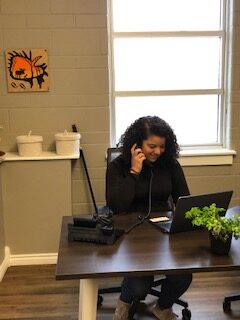 In response to the COVID-19 pandemic, Niwasa Kendaaswin Teg has established a culturally safe, centralized call centre to connect Indigenous residents in Hamilton to local and government resources available to them. Call centre navigators will support individuals and families based on their identified need.
Some examples of supports: food support, housing, legal supports, emergency benefits, mental health and supports available through various Indigenous agencies in Hamilton.
Navigators will support families in completing applications and create warm transfers with service providers.
Indigenous Call Centre-  905-549-4884 OPTION 1